Motor, tranny, and rear diff.
Don't they looking tight??? I'm talking about the car parts.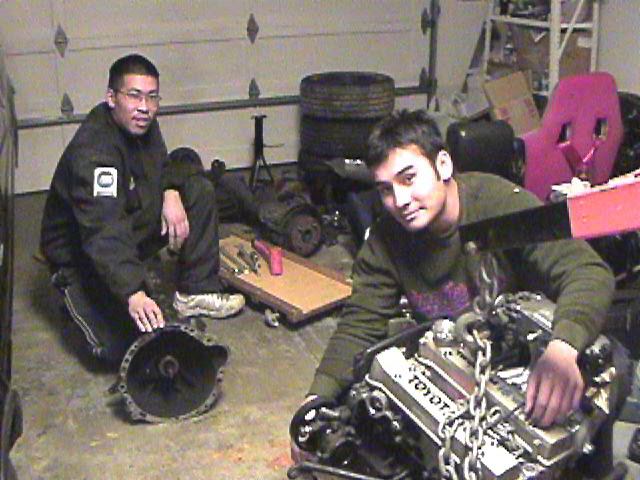 Driveshaft and Rear Differential
Thanks to George, he unhook the brake cable and we were able to drop the diff. Dropping the diff took us about an hour, and driveshaft came down after 10 minutes.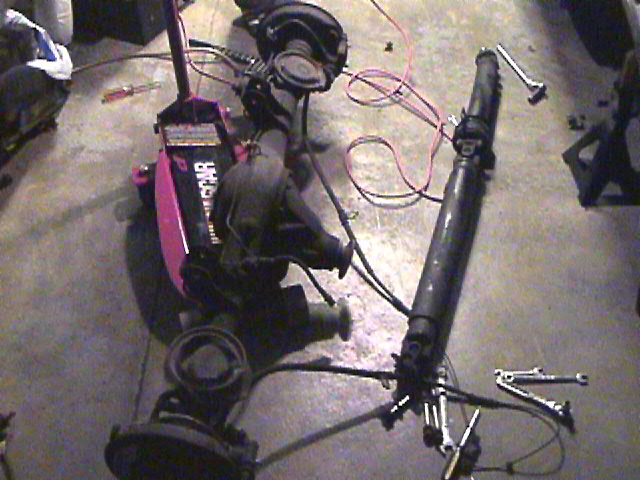 Coolant Leaking!!!
We couldn't stop the coolant from leaking out of the block. Daidae suggested to slap some condoms (which he spotted in Martin's wrecked AE86) over the inlet/outlet pipe. Of course, Martin denies it was his to begin with...and claims he never uses them...Hmmm....

My question is: How can you wear a helmet for racing, but not for the other thing??? SAFETY FIRST!!!